Tony Phelan hired an arborist to take down an orange tree at his home. When the arborist was finished, he asked Tony if he could take some of the wood so that he could use it in his smoker. Inspiration struck again and Tony began experimenting."Orange wood results in a very mild, delicious smoked flavor - not bitter like mesquite or overpowering like oak," he concluded. A unique flavor was born.
The only thing left to decide was what the menu would look like and how to bring this new flavor to the masses. The menu was the easy part. All Tony had to do was recall those Texas barbecue joints where ribs were so tender, meat could be pulled from the bone with just one's sauce-covered lips, brisket exploded with flavor and succulent chicken would be part of every dinner plate. He even made sure fresh collards, homemade corn bread, baked beans and sweet slaw would be served next to his barbeque.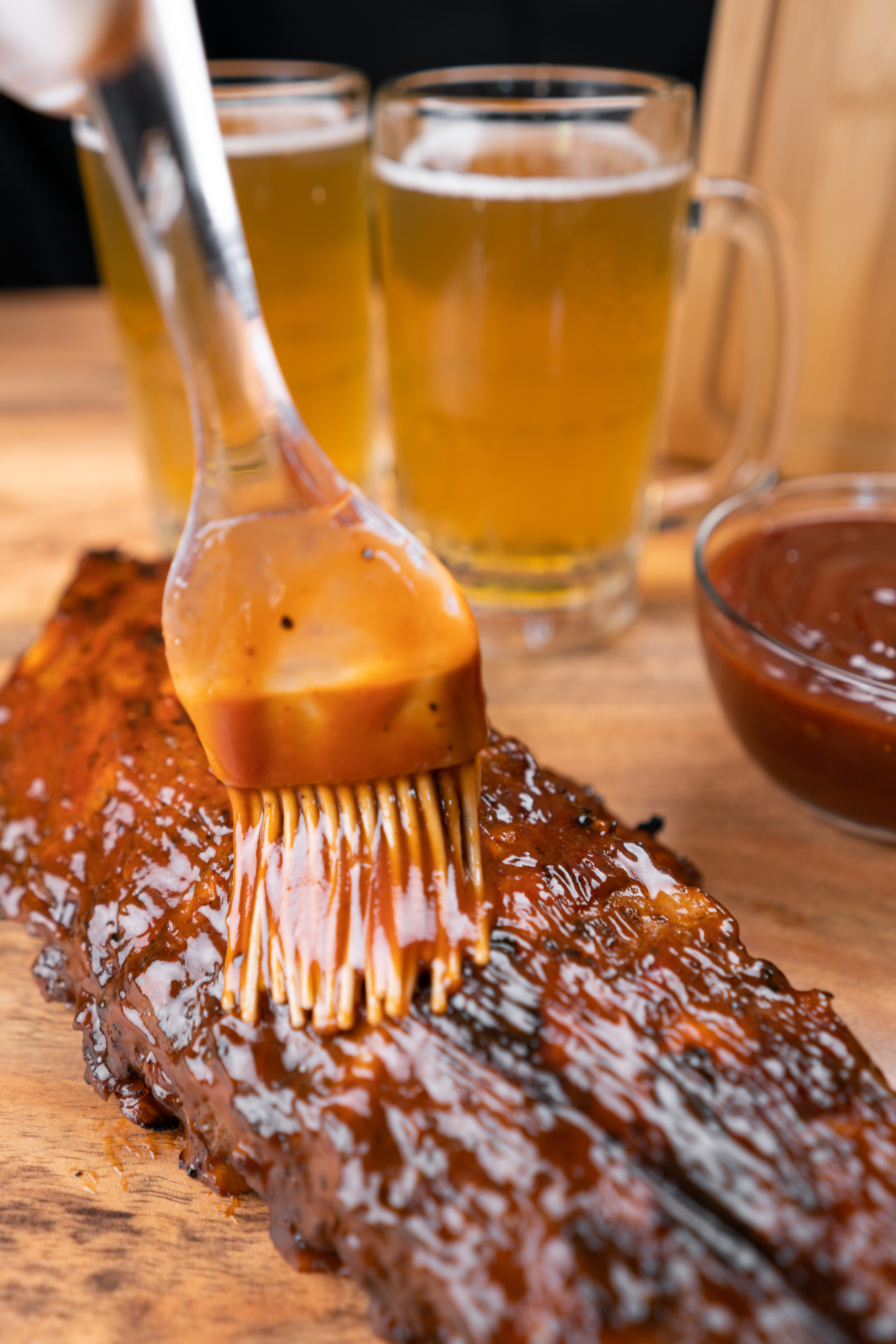 "Texas Tony's is all about the rub and the ring," he says, adding that the rub is his secret and that the ring occurs when meat is smoked with orange wood over a long period of time. "The pink is where the smoke has permeated the meat. The process takes hours, but make no mistake this is true Texas barbecue."
Next was settling on a location for Texas Tony's. Unlike Pinchers' centralized locations, Texas Tony's would be a bit out of the way. That, however, didn't bother Tony Phelan. While Tony would set up a catering arm for those who wanted first-class barbecue at home or at any location or occasion, his years of experience in Texas taught him one thing: People will travel great distances for great food. The success and popularity of Texas Tony's Naples demanded an expansion of the brand to a new market, and in early 2019 the Phelan Family introduced Texas Tony's to Cape Coral and continues to deliver the best barbeque in SWFL!
In 1987 Phelan packed up the family and moved to Southwest Florida. Before long, Phelan would open his first Florida based restaurant - Pinchers Crab Shack in Bonita Springs. After a highly-successful first year, Phelan set his sights on adding more. One restaurant with six employees eventually grew to 13 with more than 1000 team members. And while business at Pinchers continues to grow, Phelan's desire to do more hasn't waned. In 2017 the Phelan Family introduced a brand new restaurant concept to the SWFL market - Deep Lagoon Seafood. Building on the success and experience gained through the Pinchers brand, Deep Lagoon Seafood sought to deliver the same quality product and service but with an elevated experience through more intricate recipes in a coastal casual setting. One location in Naples quickly spawned a second location in Fort Myers and is now considered to be among the best establishments of their kind in the area.